This Slow Cooker Sirloin Tip Roast is so delicious and yummy! It's a great way to have a hot and hearty meal in the summertime without using the oven. Slow cooker recipes are the best!
And you can make it spicy or not spicy — it's all up to you.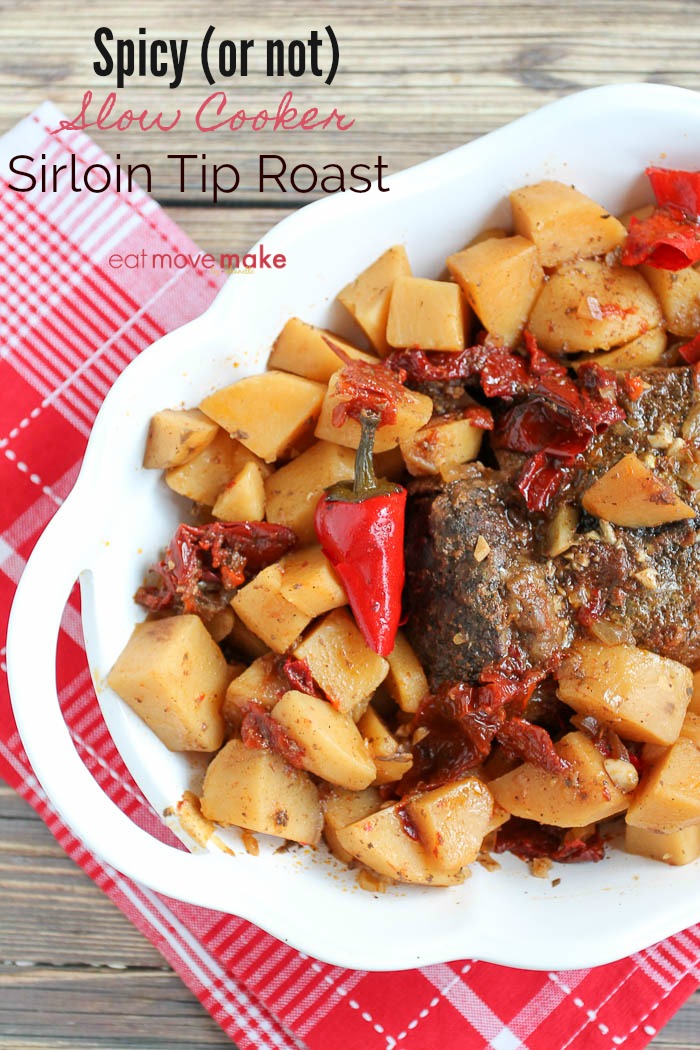 I remember my mom used to buy a side of beef at a time, and the freezer would be packed with all kinds of amazing dinner possibilities for months on end. With six kids to feed, it's no wonder she needed so much!
I certainly will never have the need to buy a whole side, but like my mom, I prefer beef from small, independent ranches. If you're curious, the beef I used for this slow cooker sirloin tip roast recipe came from Crowd Cow where everyone shares and chooses their favorite cuts. It's hard to explain how it works, so just check it out when you get a chance. They really do produce top quality meat.
Slow Cooker Sirloin Tip Roast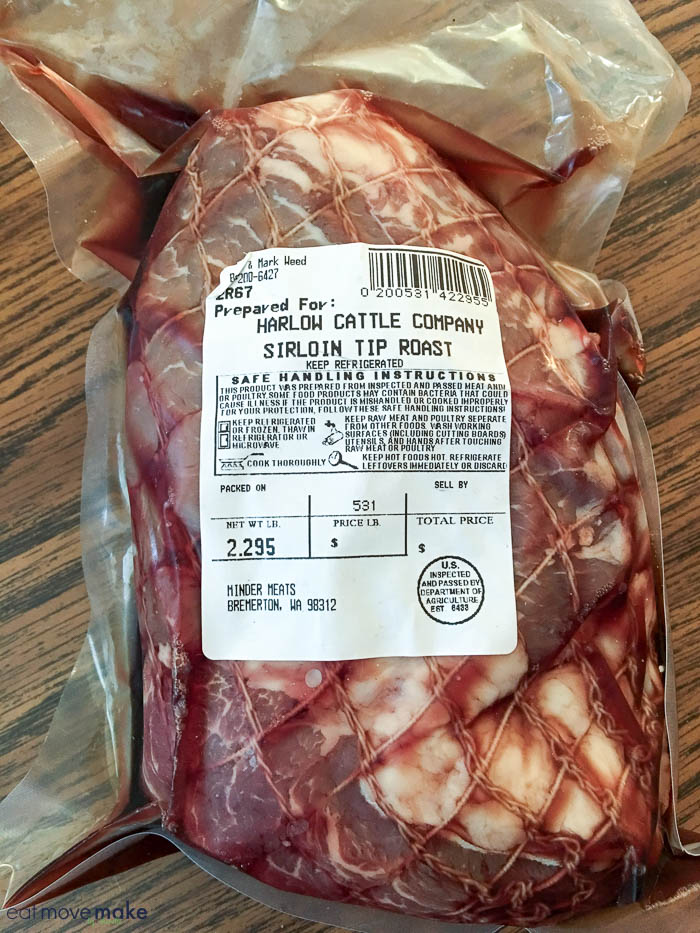 Do a bit of choppin' and measurin', but then just put all the ingredients in the slow cooker and let it do its thing for about 8 hours.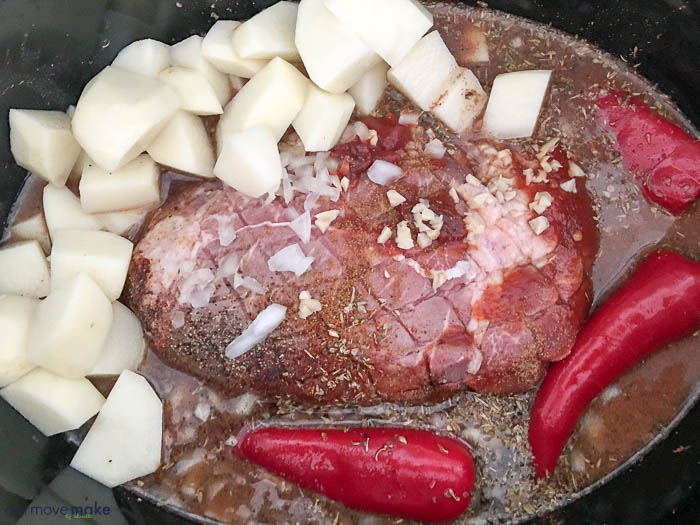 Slow Cooker Sirloin Tip Roast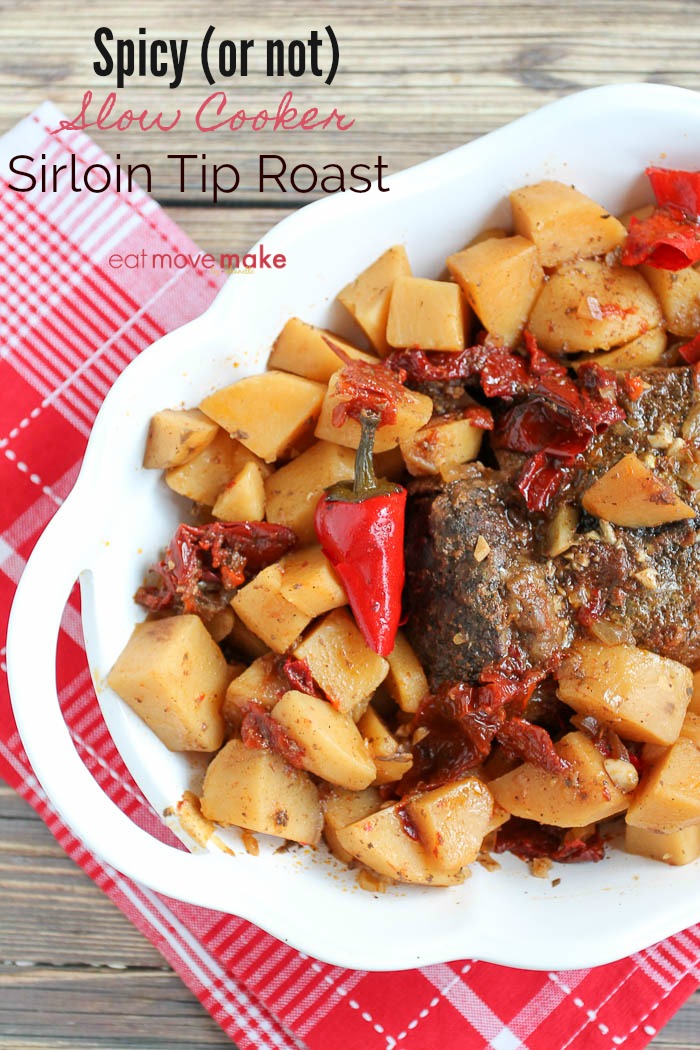 Author: Liz Mays
Serves: 6-8 servings
Ingredients
2-3 lb sirloin tip roast
7.5 oz can adobo peppers with sauce
2 cups water
4 beef bouillion cubes
2 Tbsp Worchestershire sauce
1 Tbsp chili powder
1 tsp cumin
1 tsp black pepper
1 tsp oregano
¼ cup red wine vinegar
½ tsp paprika
3 garlic cloves, minced
4 red chili peppers (substitute sweet peppers if you prefer less spiciness)
Optional: ½ tsp cayenne powder
2½ lbs russet potatoes
Instructions
Peel potatoes; cut into ½-inch chunks.
Using a sharp knife, make slices across the peppers the short way about ¼ to ½ inch apart, making sure not to cut all the way through the peppers.
Mix adobo peppers, water, beef cubes, Worchestershire and spices in the slow cooker. Place roast in the middle and surround with potatoes.
Cook for 8 hours on low.
3.5.3226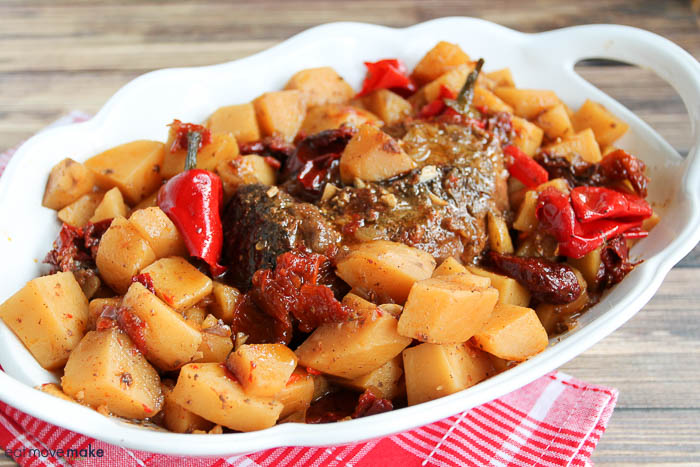 Dinner is served; dig in!